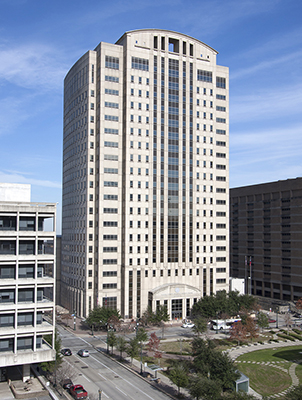 IMPORTANT NOTICE REGARDING DOCKETS AND JURY TRIAL.
Staff Directory
Telephone: (832) 927-3250
Fax: (832) 927-3270
Jessica Suarez
Court Clerk
(832) 927-3250
Tony Kaminski
Bailiff
(832) 927-3250
Erin Furgason
Court Reporter
(832) 927-3250
Assistant Court Clerk
(832) 927-3250
Process Server
(832) 927-3250
Mayra Meza
Court Liaison Officer
(Probation Dept.)
(832) 927-3250
---
Court 7 Appearance Policy
Effective 6/14/2021
, County Criminal Court at Law Number 7 will only operate Zoom until 10 am each day. The court will have normal operations for in person and zoom procedures but will not operate Zoom past 10 am. The court will do so to allow parties to access the Zoom and get things done quickly and early. IF you want to appear via Zoom, you must log on before 10 am. Any person that has logged in to Zoom before 10 am will be addressed on Zoom, however no new people will be admitted past 10 am without making prior arrangements with the Court. It is the Court's policy to only allow people in the zoom room when they list a proper first and last name. if you do not do so, you will be left in the waiting room.
It remains Court 7's policies to minimize defendants coming to the CJC. Defendants represented by counsel do not need to be present at the Court unless one of the following circumstances apply:
The case is set for a plea;
the case is set for trial;
the Court needs the defendant there for bond conditions
the Court staff or Pretrial services contact the defense attorney or defendant and instruct them that their presence is required in the Courtroom.
Should you need any accommodations due to health issues or Covid related issues, those will be addressed on a case by case basis with the Court.
---