Resources on the Web

Harris County Crime Victim Services
provided by the Harris County Justice Information Management System


These web pages include an on-line Incident and Offense Inquiry service to answer questions such as :



Is the defendant in the Harris County jail?



If the defendant is in the Harris County jail, when will he/she be released?



This inquiry provides information about court settings and case dispositions.
(Using this inquiry requires an Offense/Incident Number or a Cause Number).
Texas Attorney General's Office

Crime Victim Services


The Office of the Attorney General serves victims of crime by administering the Compensation to Victims of Crime Fund and related grants, and by offering training and outreach programs.
Texas Department of Criminal Justice

Victim Services Division


The TDCJ Victim Services Division is dedicated to providing direct, personal service to victims and their families.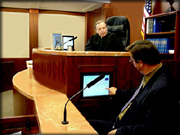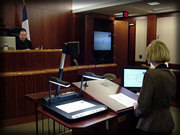 General Information
Cases in the County Criminal Courts



Harris County Criminal Courts at Law Alternative Plan for the Indigent Fair Defense Act (S.B. 7)



Class A and B Misdemeanor Bail Shchedule



Frequently Asked Questions about Deferred Adjudication Non-Disclosure Procedures (District Attorney's Office)



Cases in the Justice of the Peace Courts



Criminal Cases (Class C misdemeanors)



Bad Check Cases