Resources on the Web

Houston Bar Association

The section of their web site called For the Public provides information about the Houston Volunteer Lawyers Program, the Houston Lawyer Referral Service, the Dispute Resolution Center, and other information that can be of help to defendants in criminal cases or civil suits.
Texas Office of Court Administration

Task Force on Indigent Defense


The mission of the Task Force on Indigent Defense is to improve the delivery of indigent defense services through fiscal assistance, accountability and professional support to State, local judicial, county, and municipal officials. The purpose of the Task Force is to promote justice and fairness to all indigent persons accused of criminal conduct, including juvenile respondents, as provided by the laws and constitutions of the United States and Texas.
SelfHelpSupport.org

A national clearinghouse of information relating to self-representation for pro se litigants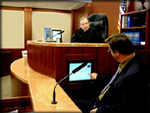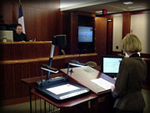 General Information
Cases in the County Criminal Courts



Harris County Criminal Courts at Law Alternative Plan for the Indigent Fair Defense Act (S.B. 7)



Class A and B Misdemeanor Bail Shchedule



Frequently Asked Questions about Deferred Adjudication Non-Disclosure Procedures (District Attorney's Office)



Cases in the County Civil Courts



Harris County Clerk and County Civil Courts



Docket Procedures: Court Clerks and Trial Coordinators



Cases in the Justice of the Peace Courts



Traffic Cases



Criminal Cases (Class C misdemeanors)



Bad Check Cases



Small Claims Cases



Civil Cases (Justice Court Suits)



Eviction Cases



Truancy Cases